Best cloud storage services of 2020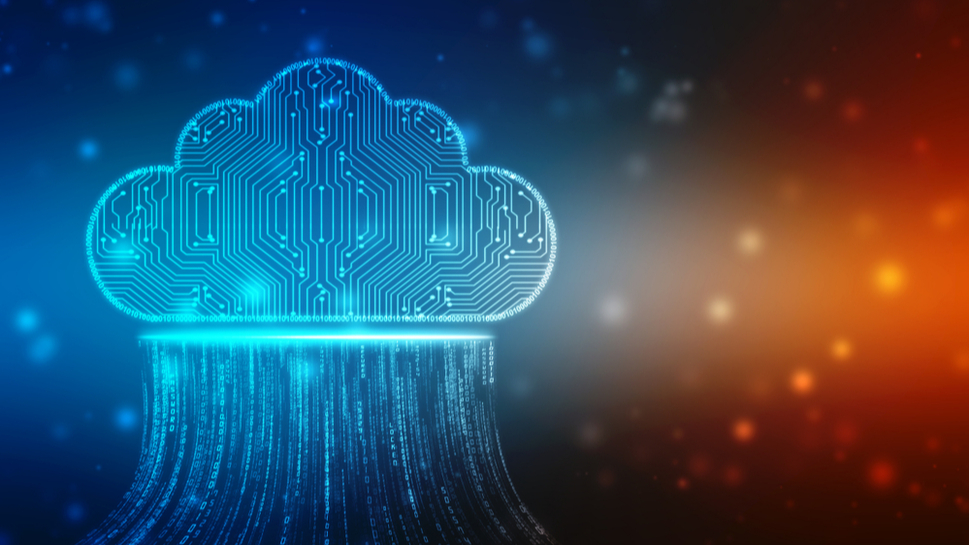 What's the best cloud storage provider? Right now, it's IDrive

Enjoy a jaw-dropping 95% discount! $3.48 for a whole year is what you will pay for the first year with our Editor's choice, IDRIVE. It is ridiculously cheap, not to mention that 5TB should go a very long way in covering your storage needs.VIEW DEAL ON IDrive
Looking for the best cloud storage provider? We've got you covered with the most extensive, thoroughly-researched and complete buyers guide on the internet. We have researched more than 40 providers to provide you with our curated list, looking at things like storage capacity, price, file size, security and ease of use.
Online cloud storage solutions have come to replace traditional on-premise storage hardware. Instead of the traditional "folder and file" storage system on a single computer (usually a local server or hard drive), cloud storage distributes that data across someone else's hardware.
There, in data centers, which are warehouse-like structures, millions of hard disk drives, solid state drives and even tape store hundreds of millions of gigabytes of content from all over the world.
You may not know it but you're probably already using cloud storage without even thinking about it. If you use Windows 10, Android or iOS, it's almost a certainty that somewhere out there, files that belong to you are stored automatically and safely on a server that belongs to either Google, Microsoft or Apple.
Given the multitude of cloud storage providers out there, one has to wisely choose a provider who will offer the absolute top value for money while still keeping your data safe and available when you need it.
Best Cloud Storage 2020 at a glance
1. iDrive – the best overall cloud storage
2. pCloud – cheapest cloud storage around
3. Zoolz – best for unlimited everything
4. OneDrive – Ideal for Microsoft 365 users
5. Google Drive – Great for G Suite users
Read on for our detailed analysis of each cloud storage service
Our experts have worked on a list that represents our top picks for cloud storage: most offer a free tier allowing you to see if they're right for you before handing over any hard-earned cash. Just make sure you read the terms and conditions.
Whether you need to store a couple of files, an operating system or entire collections of pictures, images or videos, we have something for everyone.
Also check out our best free cloud storage, best photo storage and best business cloud storage roundups.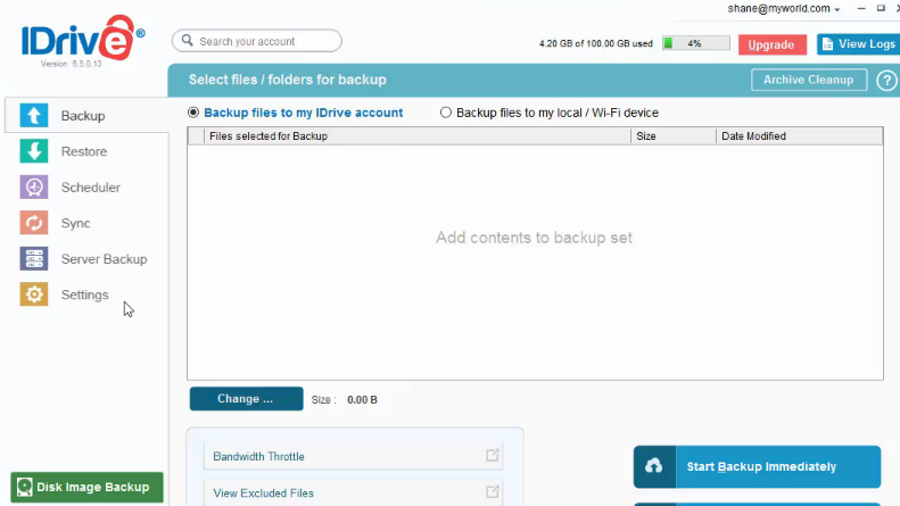 Best overall choice thanks to a rock-bottom price
Free tier: 5GB | Storage size: 5TB | Number of devices: Unlimited
Fast and capacious
Easy to use
Good Security
No two-factor authentication
IDrive offers continuous syncing of your files, even those on network drives. The web interface supports sharing files by email, Facebook and Twitter. Cautious or click-happy users will be pleased to hear that files deleted from your computer are not automatically deleted from the server, so there's less danger of removing something important by accident.
Up to 30 previous versions of all files backed to your account are retained. Another thing to note is that IT admins have access to the IDrive Thin Client application, which allows them to backup/restore, manage settings, and more for all their connected computers via a centralized dashboard.
For photos, you have a neat facial recognition feature that helps you to automatically organize them as well as syncing them across all your linked devices. IDrive also offers IDrive Express which sends you a physical hard disk drive if you lose all your data, allowing for the swift restoration of all your backed up files.
A business version - aptly named IDrive Business - exists and offers priority support, single sign-on as well as unlimited users and server backup. While IDrive Personal offers 5TB or 10TB per user, their business counterparts get between 250GB and 12.5TB of online storage.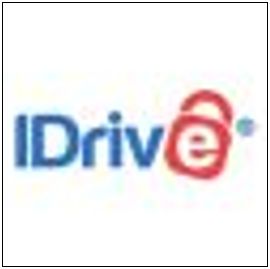 EXCLUSIVE IDrive 5TB plan | $69.50 $3.48 for 1 year | 95% off
$69.50 may seem a bit expensive for a year's worth of cloud storage but $3.48 for a whole 12 months is ridiculously cheap. Not to mention 5TB should go a very long way in covering even the most demanding storage needs.
View Deal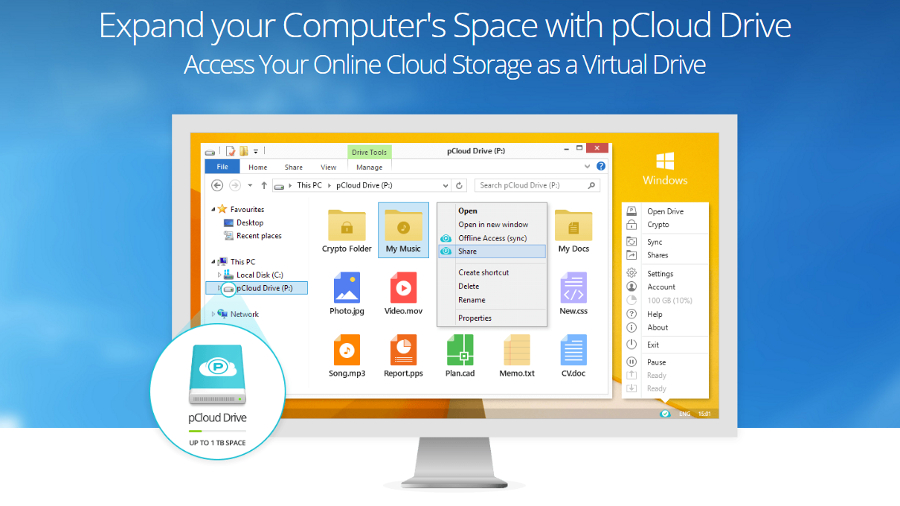 Best for those who want to pay for a one-off fee
Free tier: 10GB | Storage size: 2TB | Number of devices: 5
Affordable
Elegant, intuitive interface
Simple to use
No collaboration tools
pCloud is one of the very few cloud services that offer lifetime subscriptions; you essentially get a virtual, permanent cloud drive. It describes itself as a "personal cloud space where you can store all your files and folders. It has a user-friendly interface that clearly shows where everything is located and what it does."
pCloud comes with 30-day trash history and unlimited remote upload traffic (you only need the URL of the file); you are - as expected - limited on the download link traffic: 500GB for the Premium package and 2TB for the Premium Plus package every month.
While some bandwidth limits apply, there seems to be no limit to the size of files you can upload, so feel free to sync large media files. The service is available for all desktop and mobile platforms – users can also log in via the website.
The company itself is registered in Switzerland which has strong privacy laws and you can also pay a premium of $4.99 a month for pCloud Crypto to lock (and unlock) individual files with passwords.
There's also a family option that allows you to share your space with up to four other family members and a business option - pCloud Business - that offers 1TB per use with pCloud Crypto included.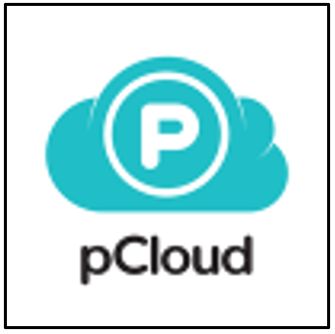 pCloud 2TB lifetime cloud storage - $350
At face value, you might think pCloud's offering is a little on the expensive side. However, a one-off payment will be cheaper in the long run, because you won't have to worry about outrageous renewal fees. Plus, you can rest easy in the knowledge your data is secured by strong encryption and extensive redundancies.View Deal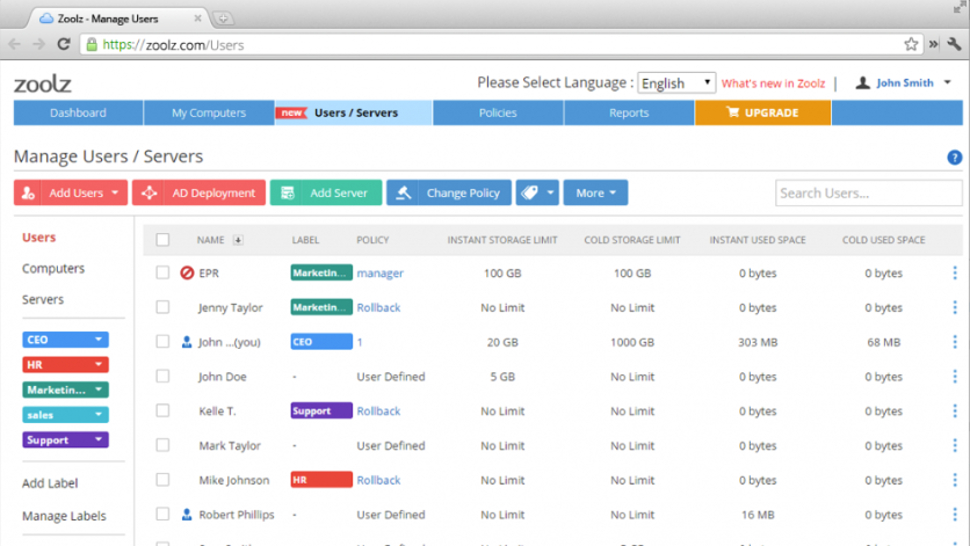 Best for those who want unlimited everything
Free tier: 1GB | Storage size: 5TB | Number of devices: Unlimited
File versioning
Very, very affordable
Hybrid backup
No live backup
Lacks 2FA
There are lots of things to like about Zoolz Cloud Backup. It offers an easy-to-follow interface with excellent web management options and the ability to combine cloud operations with local external storage.
This UK-based company leverages Amazon Web Services (AWS) infrastructure to deliver a compelling price/performance ratio, with prices cheaper than the competition but adds far more features like instant search or data policies.
Personal customers can connect unlimited external drives, users and servers with GDPR/HIPAA compliance and a 30-day money-back guarantee present de facto; they can choose between 1TB, 2TB or 5TB of cloud storage with yearly subscriptions getting two months free.
For those looking for a bit more oomph, Zoolz also has a 100TB package that costs as little as $500 per month when booked for 60 months (or five years). Zoolz also has a more evolved version of its service called BigMind that adds a layer of artificial intelligence, primarily for image discovery and facial recognition.
With more than 20PB (that's 20,000 Terabytes) of data stored for three million users for more than a decade, Zoolz is also not as short-lived as some of its rivals and also comes with an SLA (service level agreement), promising an uptime of 99.9%.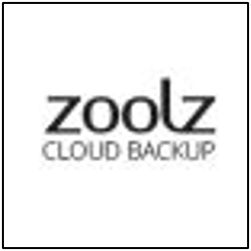 Exclusive Zoolz 5TB cloud storage | $124.99 $49.95 for 1-year (60% off)
Zoolz has teamed up with TechRadar to deliver one of the best cloud storage packages ever. Get 1TB of cold storage on AWS for only $19.95 per year. This offer is limited to one user and includes file versioning and unlimited external drives. That's a saving of more than 53%. Need more storage? Then grab 5TB of cold storage for a mere $49.95. Not that this version is limited to one user only.View Deal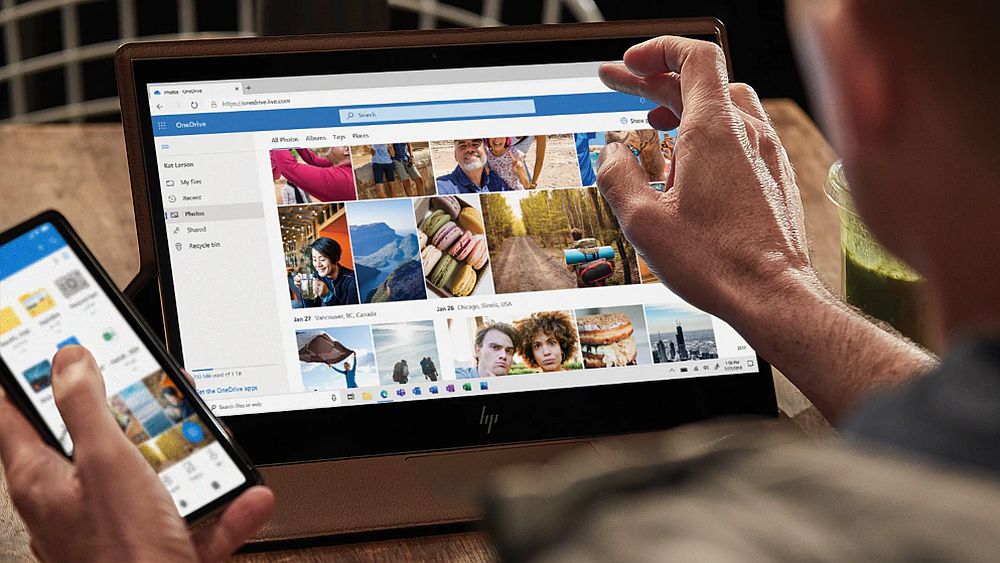 Best for those who are invested with Microsoft Office
Free tier: 5GB | Storage capacity: 6TB | Number of devices: 30
Comes with Microsoft 365
Can edit files online without downloading them
No advanced features
Like Google Drive's appeal to Google users, OneDrive will be a good fit for anyone who is committed to using Microsoft's services. Let's pause a minute because there's a lot to take in. There's the neat integration with Outlook.com, Microsoft's popular email service, for instance.
It's also integrated with non-Microsoft services like design behemoth, AutoCAD. OneDrive also ties in nicely with Windows 10 and there is a selection of reasonable mobile apps to facilitate access on the move.
It's possible to share files with other people even if they aren't OneDrive users (complete with customizable permissions), and the ability to edit files online without downloading them is a welcome touch.
Coming from Microsoft – a company with plenty of money to throw at the cloud – it's a little disappointing to find that OneDrive doesn't include more space free of charge. Free users get a mere 5GB of storage, although it's relatively inexpensive to increase this to 100GB.
If you have Microsoft 365 (formerly known as Office 365) either through your work, educational institution or private purchase, you'll automatically get 1TB of space per user for free with an option to boost it up. Just bear in mind that this is cloud storage at it simplest with barely any advanced features here.
The business version has a 100GB file upload limit, a dark mode and tighter integration with Microsoft Teams.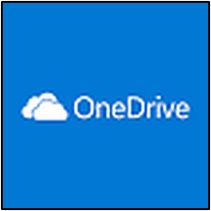 Microsoft 365 Family | $99.99 for 1-year
This is the best value for money offer from Microsoft. 365 Family costs only $99.99 per year and provides you with 6TB of cloud storage in all, spread across six separate users. Other than the apps included (Outlook, Word, Excel, Access, Publisher, OneNote and PowerPoint), you get AI-powered creative tools and 60 minutes of Skype calling per month.
View Deal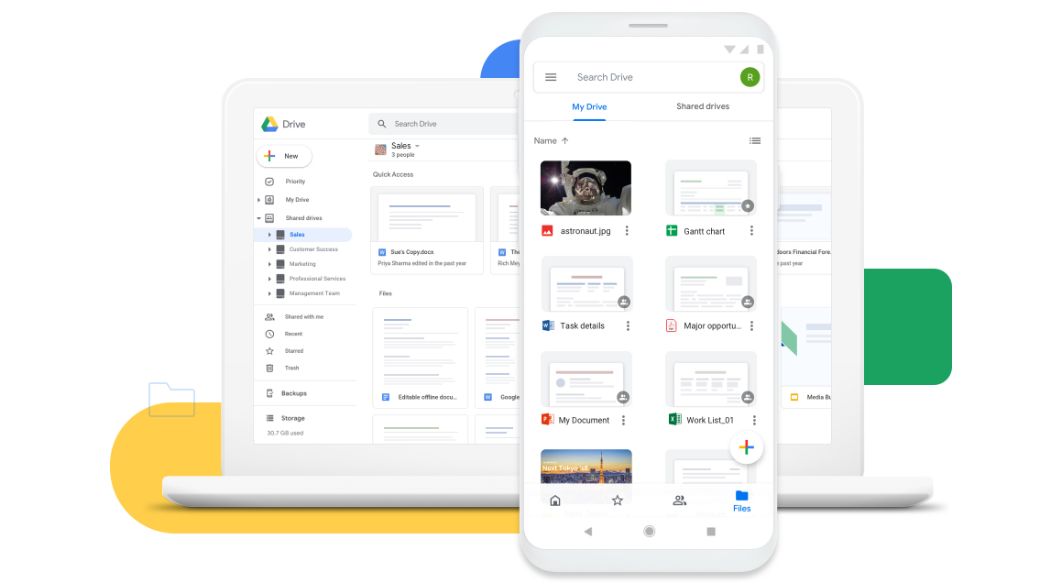 Best for those who are using G Suite by default
Free tier: 15GB | Storage capacity: 2TB | Number of devices: Unlimited
Generous amount of free storage
Integrated with Android devices
Web interface isn't the best
Google Drive is a natural choice for owners of Android devices as it's already integrated, but users of other platforms may appreciate the generous free storage too.
You can also store unlimited high definition photos on your mobile phone with companion app Google Photos, and make use of Google's own office suite (now known as G Suite). Also, individuals upgrading to paid Google Drive plans will join Google One (although it might not yet be available, depending on the region).
The array of features delivered by Google Drive via One - which ties into Google's Cloud platform - is bewildering and evolves continuously. At the time of writing, Google engineers were rolling out the ability to request approvals for Drive items and lock approved versions.
The 2TB tier - which offers 10% back in Google Store credits - allows the main account holder to can invite up to five other additional members and costs a mere $79.99 with 10TB, 20TB and 30TB tiers on offer; the later costing a whopping $2,880 per year.
Downsides include the fact that the web interface isn't very easy-to-use, although Windows and Mac users can download a desktop app to drag-and-drop files easily. Drive also integrates Google's powerful AI and search technology, probably one of the best in the world.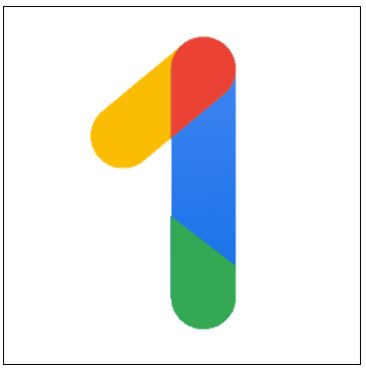 Google One (2TB) | $80 for 1-year
Google punts One as a membership, a quasi-lifetime commitment that's not unlike Amazon Prime. Although you get unlimited storage for your photos (terms and conditions apply), you "only" get 2TB to play with via Google Drive. You can share it among up to six members and Google Experts are only a phone call away should you want to.View Deal
What is cloud storage?
To understand what cloud storage means, you need to grasp what the cloud is. In one line, that's a resource (usually computing power or storage) that you can access remotely online either for free or for a fee.
Think of it as the self-storage services - cherished by home movers and renters - but instead of filling them up with boxes, you fill cloud storage accounts with your own files.
There are dozens of services that fall under that umbrella term (cloud storage) and many users interchangeably call them cloud backup, online storage, online drives, online backup, file hosting, file storage and so on.
At its simplest, it is a secure virtual space that you will usually access via your browser or an application (or a mobile app). The actual location of your files is usually in a data center somewhere, in a server, on a hard drive or solid-state drive.
Stay safer online with a Virtual Private Network - discover the best VPN
Find Out More About Us
Want to hire best people for your project? Look no further you came to the right place!
Contact Us